Chiswick Glass Pendant Light
Featuring a lampshade in beehive shape, Chiswick Glass Pendant Lamp is a industrial pendant light which is full of both retro and modern style. Made of glass and metal. Available in 7 dimensions and various finishes. 
Description
Chiswick Glass Pendant Light
The Chiswick glass pendant light,beautiful chandelier
In the range of excellent lamps that yigo offers you will find the Chiswick glass pendant light.
The Chiswick glass pendant light adopts a honeycomb-shaped shade, when it is illuminated, the light does not reflect directly on the glass shade, and at the same time emanates from the hole, the resulting light is very comfortable and soft, like a shimmering honeycomb, looking It is very fascinating and can improve the interior decoration sense very well.
The Chiswick glass pendant light,industrial style
Made primarily of glass and metal, the Chiswick glass pendant light is available in seven sizes, and the body is available in three colors, silver, black, and copper. The color of the glass can be amber or transparent. There are many combinations of different effects, you can choose the most suitable one according to your needs.
The Chiswick glass pendant light,Comfortable and soft
With Chiswick glass pendant light unique retro design and various colors and sizes, this lamp can be used in a particularly wide range, whether it is private or public spaces, leisure or business areas, it can be perfectly adapted.
We offer a chandelier of three pieces. If you want it, please make a note. The ceiling plate is available in three styles below. (The price is for one piece only.)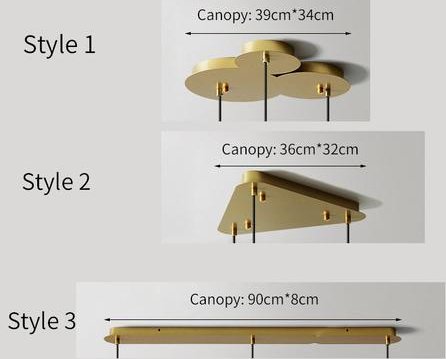 Chiswick Glass Pendant Light Product Size Sphere size
Pear size
Capsule size
Chiswick Glass Pendant Light Product Details
Purchase Notes
Product Details
Data sheet
Room
Bedroom
Dining Room
Living Room
Material
Glass
Metal
body color
Black
Copper
Silver
Design &amp Size
Capsule Dia 12cm
Capsule Dia 15cm
Pear Dia 25cm
Pear Dia 30cm
Sphere Dia 20cm
Sphere Dia 24cm
Sphere Dia 30cm
Glass Color
Amber
Clear
energy_efficiency_class
A
max_energy_efficiency_class
A
min_energy_efficiency_class
G
Return, Shipping, Voltage Policy
Does the selected shipping service apply to my country and what is the carrier?
Shipping Methods

Free

Shipping

Hong Kong EMS

Fastest 

Shipping

Carrier

EMS

Hong Kong EMS

DHL

or

DPD

Cost

Free

35€ Per Item

10/20/35€

Per Item

Process Time

1-2 Weeks

1-2 Weeks

3-7  Days

Shipping Time

2-3 

Weeks

1-2 Weeks

3-7 Days (Most EU Countries)

Delivery Area

Most of the countries in Europe (such as Sweden,  France, the UK, Netherlands, Belgium, Poland, Italy, and Germany). Other non-European countries (such as the USA, Canada, Japan, and Australia).


Most countries.

Sweden, Germany, Czech, France, Netherlands, Belgium, Poland, Italy,  Austria, Spain, and other EU countries (6-10 Days).
If you are not sure if our delivery service is supported in your country or region, please get in touch with us via [email protected].

Delivery times = Process time (order preparation) + Shipping time
How can I track the package?
After the orders are shipped, we will send you an email with the logistics tracking number.

You can check the logistics status of your order at

https://www.17track.net/en

.

If you do not receive our emails, please contact us at support@yigolighting.com, and we will reply to you as soon as possible.
Can I change my order?
Once we receive your order we get to work on it right away. This means that changes or cancellations are not always possible. You should also know that once an order is placed, it cannot be changed online. With all of this in mind, we still do understand that sometimes you want to ask us to try, so you may email us via [email protected] with your order number and invoice. We will make our best efforts to apply the requested change and get back to you within 24 hours. If the item ships prior to confirmation of a cancellation or change request, you may return it following our standard return policy -

Returns

.

Please do not initiate any PayPal cases and credit card chargebacks, we will do our best to help you resolve the issue.

If your order has already been shipped. Orders cannot be canceled. For the forcible cancellation of the order, you need to pay a shipping fee.
Can I get a free replacement for the product with quality problems?
If you receive an item that is damaged, or defective or if it is not what you ordered, we will, of course, provide a replacement at no charge. Please contact us via [email protected] within 48 hours and report any discrepancies (with pictures) to us as soon as possible. We will give you a perfect solution as soon as possible. 
If I return an item how is my refund calculated?
If you change your mind and decide to return an item that is defined as returnable, there is no restocking fee, however, you are responsible for the return shipping costs. 
What should I do if my credit card has been refused when placing an order?
Check that all the details you have entered on the checkout page are correct. If it is refused after that, try another credit card. Contact us via [email protected] if you feel that your card is being refused due to our error. In some cases, we may recommend that you contact your credit card company to get the issue resolved.
When do I get my refund once I have returned an item?
We realize that refunds are a priority for our customers. Once we have received and inspected the item, it will take 5 business days for the amount to be credited back to your original payment account (PayPal: 2-3 days; Credit Card: 3-5 days; Klarna: 3-5 days). However, due to shipping, inspection, and bank processing times, it sometimes takes up to 30 days from the date that you return the item for the refund to appear on your card.
I have a complaint, who should I speak to?
We want to know immediately when you are unhappy about your experience with YIGO. Please call, chat or email Customer Service right away and we will make our best efforts to address your concern.
Do you offer discounts on large quantity orders?
We offer special discounts for large-volume orders. Please contact Customer Service with any questions.
Does the voltage require by the product I purchased to match the country where I am located?
The voltage of our products will be adjusted according to your country as shown below.

110V-120V: USA, Canada, Mexico, Brazil, Japan, Cuba.

220V-240V: Sweden, UK, Australia, France, Netherlands, Italy, Germany, Spain, Norway, Ireland, Greece, Portugal, New Zealand, Belgium, South Africa, Egypt, Chile, Denmark, Russia, Singapore, Israel, Switzerland.